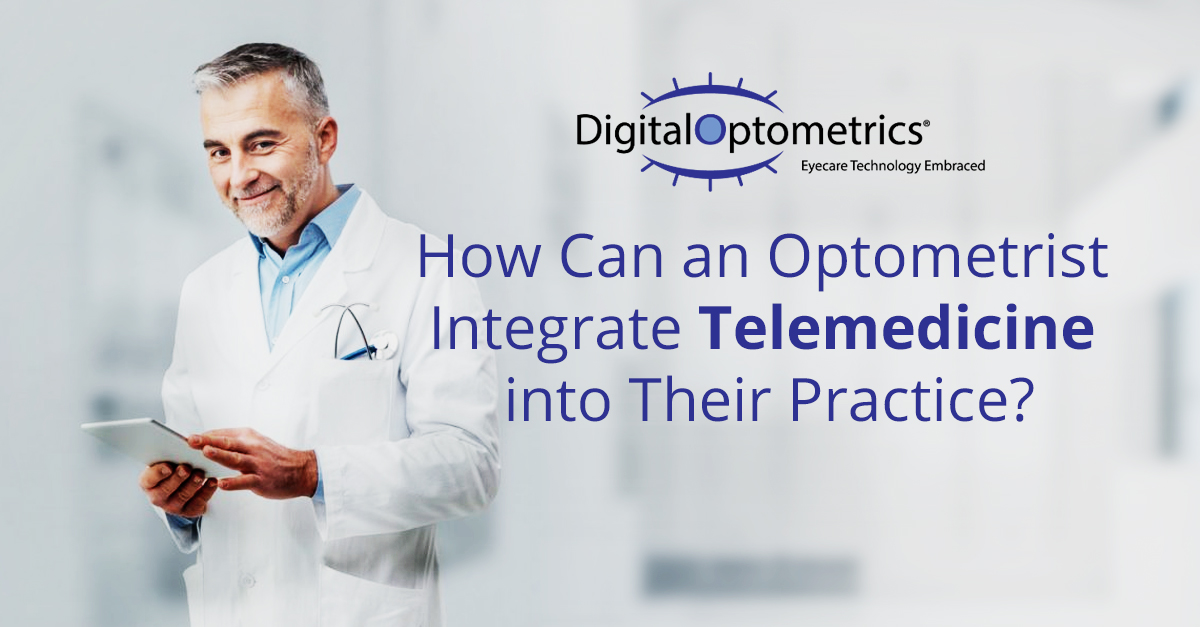 Addressing the Growing Demand for Optical Care
Millions of Americans have visual impairments of some form. According to a 2016 survey, 64 percent of adults experience eye or vision problems but only 13 percent went for an eye exam. There is a similar issue with schoolchildren. A recent study showed that 33 percent of schoolchildren haven't had an eye exam within the past two years.
There are several reasons for this. Accessibility and convenience play a big role in the populace's willingness to take an eye exam. Several rural areas are underserved by healthcare providers. This means that about 20 percent of people don't have direct access to specialized care. A majority of these people do not have the means and time to schedule an eye exam with an optometrist that is dozens of miles away. They may also consider eye and vision problems like redness and blurry vision as simple issues that can go away on its own. Some still don't have time to wait and sit through an appointment.
Providing easy access to optometry services empowers patients to become proactive about their eye health.  Aside from the convenience, remote tele-optometry sites will reduce the cost and expense of accessing this vital health service. As an optometrist, you can tap into this market and expand your practice while also contributing to the welfare of the general public.
An optical telemedicine practice will enable you to reach more patients and provide services that are often limited by your practice's location and business hours. Aside from this, you'll be able to perform multiple exams in multiple sites, even in the comfort of your home! Integrating telemedicine into your optometry practice is one of the most important decisions you can make for your practice.
Setting Up a Telemedicine Practice
Tele-optometry or optical telemedicine is revolutionizing how the optical industry leverages technological innovations.  The industry itself saw rapid technological development in the past decades. It's not surprising that in just a couple of years, optical telemedicine systems evolved into vital parts of healthcare delivery. In the next several years or so, the integration of optical telemedicine solutions will become critical in an optometry practice's success. The competition will become tighter. Only those that have the foresight to integrate and implement a telemedicine solution at this point in time will be able to keep up to both the demand and competition.
But where can you start?
The first step is to develop a strategic plan. This development is more of a process than a single step. The process involves the following:
Define a telemedicine business model for your practice's strategic plan. The practice should address a specific need or provide growth avenues for your optometry practice. For example, you may want to attract a new demographic, expand the accessibility of your services, or reduce the cost of service delivery. There are three main telemedicine business models to address these needs:
Care access model
Cost saving model
Market expansion model
The business model should comprise components that will enable you to successfully implement your strategic plan. It involves the identification of your customers, value proposition, and revenue streams among others.
Consider partnering with an established tele-optometry company or vendor. You can leverage the company's existing resources like equipment and technology. Look for a company that offers reliable technology solutions that provide the necessary capabilities for tele-optometry implementations. Other things to consider are technical support hours, integration and implementation support, and HIPAA compliance.
Decide which aspect of your practice needs a telemedicine solution. Most of the time, health providers use telemedicine to address customer pain points. Common telemedicine implementations often address issues in delivering care for:
Rural and/or underserved areas
Natural disaster response and emergency care
Veteran care
Critical care
Elderly care
You can also use tele-optometry to create patient-to-provider and/or provider-to-provider communication channels, a secured channel for transmitting digital patient imaging and medical data, to efficiently monitor patient treatment, and to provide educational patient communications.
Weigh in the right telemedicine solution for your practice.
Asynchronous telemedicine (Store-and-forward) –Patient data and history are collected digitally and transmitted from the patient site to another site occupied by the professional for review and assessment at a convenient time. The results and any necessary prescriptions and referrals are sent to the patient's email.
Remote patient monitoring – Also known as RPM, this telemedicine solution is perfect for coordinating care, promoting doctor-patient relationship, and engaging patients. It uses technology to gather data that optometrists can use to assess, diagnose, and monitor a patient's general ocular health.
Synchronous (real-time) telemedicine – This involves live video conferencing during eye exams or consultations which permits live oral and visual discussion between the patient and the professional while located at different sites. It is one of the most common and earliest telemedicine implementations. The interactive nature of the solution is excellent for follow-up consultations and urgent care scenarios.
Decide which telemedicine technology to utilize. A telemedicine solution is only as good as the technology available. The effective implementation of technology can make or break your telemedicine practice. Several early telemedicine implementations failed because the technology used either lacked the necessary functionality or wasn't user-friendly. Therefore, you need to take technological limitations when defining your telemedicine practice's business model, deciding which customer pain point you need to address, and the type of telemedicine solution you need to utilize. Most of the time, you'll need to decide how you can provide communication between your practice and your patients.
There are technical requirements for each type of telemedicine solution. For example, both in real-time and asynchronous telemedicine, you will need a dedicated room with excellent lighting and high-resolution cameras and video cameras for the distant site and originating site respectively. Real-time telemedicine also requires a high-speed internet connection for video conferencing. And as both solutions transmit data through the internet, data encryption is also a must. Most tele-optometry companies offer proprietary optometry software as a service for remote patient monitoring but it can also come in the form of apps.
Create a strong foundation for your telemedicine practice. Make sure to select the most advantageous distant sites or participating locations, the most reliable software system and equipment hardware, proper employee training, and proper technical support.
Iron-out necessary legal and operational requirements. Running a tele-optometry practice is both similar and different to running a regular optometry practice. You need to be licensed of course, as well as the personnel in your distant sites. There are regulations on the allowed scope of your remote practice that differ from state to state.
Determine the tele-optometry services that are reimbursable through the Medicaid or private payers and align your services according to the reimbursement policies. Also, keep up to date with new regulations as the regulatory environment is ever-changing especially in the state level.
Ensure that your professional liability insurance policy covers telemedicine especially interstate services. Generally, optometrists bear full-responsibility for in-person consultations and shared liability for doctor-to-doctor consultations.
Telemedicine Tips and Best Practices
Create a telemedicine roadmap to articulate your goals and strategies for your business. Start with a well-defined goal and use it to identify possible outcomes and roadblocks that may come your way. Make sure, though, that your goals are manageable. Manage your expectations and do force the achievement of milestones. Do not implement everything in your strategic plan all at once. The roadmap will help you assess your practice's needs and create a custom implementation plan based on the results.
Develop a long-term financial plan. This is on top of the strategic and implementation plans. Just like the roadmap, the financial plan will help you assess the performance of your practice but with a focus on financial outcomes.
Acquaint yourself with telemedicine regulations both on the national and state level. Different states require different credentialing and licensing requirements, reimbursement policies, and operational standards.You also need to comply with HIPAA standards and regulations especially in the handling of patient data and records and communications, especially the encryption of electronic transmissions.
Design your telemedicine services to follow your in-person services' processes. You'll need consistency not only in the quality of care but also in the method of care delivery. Create a standard procedure for eye examinations that can help streamline both in-person and remote examinations. This is so that both your employees and patients can easily adjust to the telemedicine solution – increasing the adoption rate.
Test your tele-optometry software system for functionality and user-friendliness. Well-thought out plans crumble without proper testing. You can't provide quality service if your personnel find the software difficult or troublesome.
Personnel training should receive comprehensive training. Personnel that directly work and assist patients need to have thorough knowledge and understanding of how both the software and equipment works. Aside from this, they should learn how to diagnose and troubleshoot common issues.
Leverage existing advertising channels. Marketing is important in the success of a telemedicine solution. But before you undertake an expensive and time-consuming marketing campaign you need to consider existing marketing channels. Increase awareness about a telemedicine option through informative flyers or posters in your office or through marketing communications with your patients.
Encourage feedback from both patients and employees.
Integrating tele-optometry solutions to your practice is one of the most important technological decision you'll take. Tele-optometry offers a multi-faceted channel for growth. It's a very scalable business model that offers optimum ROI. Whether you have franchises or just quality service in mind, telemedicine integration is a positive signal that you understand your patients' needs and you know where the industry is heading to.
References:
https://www.ssa.gov/ndf/documents/HIPAA%20Project-1027.pdf
https://www.cchpca.org/telehealth-policy/national-policy
https://www.hhs.gov/hipaa/for-professionals/privacy/index.html
—–
To learn more about the advantages that you can receive from Tele-optometry by DigitalOptometrics, contact us at (877) 506-0002 or email info@Digitaloptometrics.com.
Click Here to schedule a free, no obligations phone call with one of our tele-optometry specialists today!