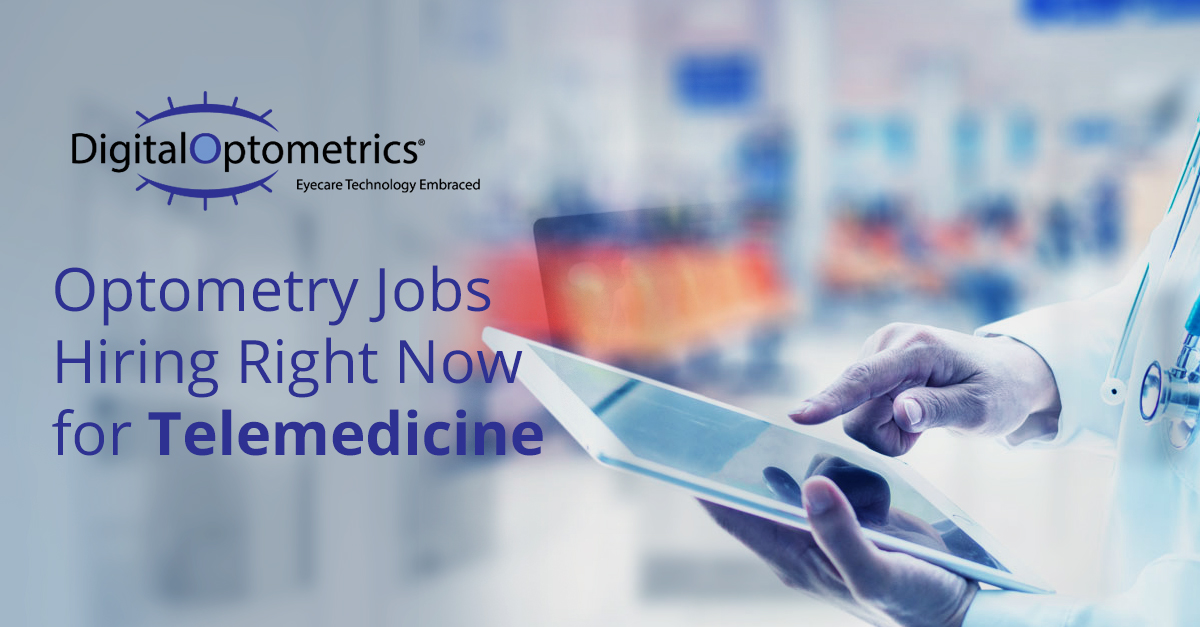 Optometry jobs are projected to steadily grow within the next decade. This is an 18 percent increase for optometrists and a 15 percent increase for opticians. This does not account for the rise in optometry jobs brought on by telemedicine implementations. In 2018, there was a 32 percent increase in telemedicine-related job opportunities.
Telemedicine isn't only convenient for patients but also for optometrists that desire to expand and improve the delivery of their services. This new technology also brings in new job opportunities that offer many benefits including flexible working hours, multi-lingual staffing, and short commutes.
How and Where to Find Telemedicine Optometry Jobs
Traditional careers in optometry often involve working in optometrist and physician offices and optical goods stores. There are also long-term on-the-job training programs for those who want to become opticians.
Job opportunities aren't limited to those in the healthcare sector. There is also a demand for IT professionals like app developers, technicians, and engineers.  Optical telemedicine practices especially need IT professionals that can help them implement tele-optometry solutions and/or assist them to improve existing solutions. And as tele-optometry companies and practices run like regular businesses, they need to fill traditional job positions as well as specialized, industry-specific jobs. As for where to find tele-optometry jobs, you can search in the usual channels like local job boards and company websites.
Telemedicine Optometry Companies Hiring Now
Telemedicine job opportunities are on the rise and along with it is the rise in competition. Specialty telemedicine jobs are harder to find but tele-optometry is showing remarkable market growth in the last several years. You can now see numerous private-practice optometrists leveraging tele-optometry systems and optometry companies expanding their reach beyond urban areas. With this growth comes job opportunities that are most often unique to the tele-optometry sector.
Here are several job opportunities from telemedicine optometry companies across the nation:
https://digitaloptometrics.applicantpro.com/jobs/
—–
To learn more about the advantages that you can receive from Tele-optometry by DigitalOptometrics, contact us at (877) 506-0002 or email info@Digitaloptometrics.com.
Click Here to schedule a free, no obligations phone call with one of our tele-optometry specialists today!