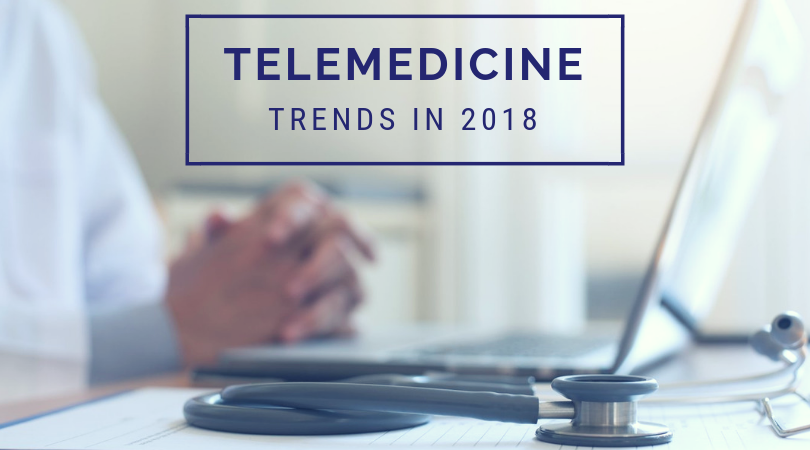 Telemedicine is a broad approach to clinical service, encompassing different disciplines including but not limited to optometry, dentistry, dermatology, orthopedics, and pediatrics. The benefits of telemedicine are undeniable. Telemedicine extends access to clinical services, reduces costs, and increases the efficiency of healthcare service delivery. Its initial purpose was to provide healthcare services to patients in remote locations. But over its 40 year-history telemedicine experienced continuous evolution.
This evolution comes hand-in-hand with technological innovations. As information technology and telecommunication improve, so would the efficiency of telemedicine. Telemedicine, after all, leverages a wide variety of technological tools and system to facilitate the delivery healthcare services. Technological development had been rapid in the past decade, requiring telemedicine to evolve at the same pace. But as you will see, telemedicine trends will shape the industry and the general public's perception of it.
Telemedicine Trends in 2018 and 2019
Big data analytics will help telemedicine move forward. The collection of patient data is commonplace in telemedicine tools and services. The collection of this data, together with the ever-evolving technological capabilities of modern devices, enable patients to efficiently self-monitor their conditions. The use of big data analytics in telemedicine is also vital for healthcare providers in further improving care solutions and delivery, and in improving telemedicine programs.
High mobile adoption. Smartphone adoption among adults in the US is now 77 percent. The adoption rates among older adults show a lot of promise. About 74 percent of adults 50 to 64 years old now own smartphones. The most impressive is the 65+ age demographic with 42 percent adoption rate. This adoption rate quadrupled in just a span of 5 years. Healthcare providers already use smartphones and mobile technologies in their practice. The projection is that in the coming years, more than 65 percent of healthcare facilities initiating interactions with patients through mobile. This will also see the rise of mobile health or mHealth apps.
The prevalence of cloud-based telemedicine systems. The adoption of cloud-based database systems amongst healthcare facilities and insurance companies is already commonplace. A cloud-based telemedicine system can further enhance the efficiency brought on by the technology.
Tighter security. Data privacy and security are two of the reasons why patients hesitate in adopting telemedicine programs. Digital security capabilities will continue to improve in the next several years. Data encryption is already widely used in telemedicine platforms. Further security measures include an annual HIPAA security check, penetration testing, and vulnerability assessments.
Dependence on insurance payers will lessen. Challenges in reimbursement caused the rise of provider-sourced telemedicine. Providers charge patients directly with the use of a telemedicine insurance waiver. This is beneficial especially for case uses not covered by both Medicare and private insurance companies.
Upcoming Shifts in the Telemedicine Industry
Tech giants will have unprecedented interest in telemedicine. Telemedicine is no longer limited in use by healthcare providers. Large tech companies have discovered the profitability of telemedicine. The projection is that by 2021 the telemedicine industry will be worth an upwards of $66 billion.
Telemedicine will stand out from the rest of digital health sub-sectors. Telemedicine covers one of the most important technology functions in healthcare: communication and remote consultation. It makes provider-patient information exchange possible in order to diagnose, treat, and provide ongoing care.
Telemedicine as a multi-approach tool. Even with its versatility, one can't use telemedicine as a standalone strategy for growth. Nevertheless, telemedicine is an effective tool to promote growth and expansion goals. On the provider side, telemedicine is an effective tool for breaking down silos and as an effective provider-to-provider communication tool.
The use of telemedicine in acute care is still the highest. Acute care, in general, has the most number of mature (established for more than 3 years) telemedicine programs at 36 percent.
Primary care settings will continue to have top case uses for telemedicine. The case uses for chronic conditions are especially advantageous. Telemedicine will health address patient mobility issues, complex care demands, long-term treatment and monitoring, and a shortage of care providers.
Telemedicine interest and investment will continue to increase. Within the last 4 years, the percentage of healthcare providers/executives that consider telemedicine as their top strategic priority barely changed, remaining around 20 percent. An overwhelming 83 percent of these providers/executives also stated that they were likely to invest in telemedicine.
The telemedicine market will be mostly demand-driven. In the next few years, telemedicine investments will focus on creating a deeper impact in the healthcare industry and in addressing both patient and provider demands. The latest technological capabilities enable telemedicine platforms to become more affordable, reliable, and user-friendly. This will allow higher and more successful market penetration. Growth and volume trends heavily lean on the side of specialty telemedicine services, telebehavioral health, and virtual chronic disease management.
The user-centric approach will boost patient-facing telemedicine adoption. Telemedicine generally has four modalities: real-time virtual visits, remote patient monitoring, and asynchronous store-and-forward. A multi-modal approach in telemedicine increases patient engagement, routine building, and retention.
Telemedicine will help improve overall healthcare delivery. The digital nature of telemedicine's care delivery already provides advantages for both patients and providers. But in the next several years, telemedicine will further reinforce the holistic approach to preventive care by building digital engagement – daily interactions and high retention rates.
Collaborations with non-medical settings/organizations will create unique and flexible access points for patients. Not only that, collaborations with community-based organizations, tech companies, and out-of-state businesses can bring in several advantages including an increase in brand awareness and recognition.
The focus will shift from telemedicine hardware costs to the human aspect of technology costs. As cloud access becomes more prevalent, the cost of equipment will only come second to the cost of training personnel, marketing, and operating costs.
A "Bring Your Own Device" policy would bring in powerful effects. Enable technology access across devices that patients already own or have access to create a powerful and impactful health service.
Telemedicine will help address condition-specific care plan adherence challenges. Telemedicine programs can provide interventions for conditions that have high rates absenteeism, medical care delays, and lack of medication adherence. Said programs can simplify treatment participation, decrease unnecessary care plan utilization.
Upcoming Telemedicine Developments and Industry Outlook
Telemedicine parity regulation will become widespread while the advocacy for practice standardization will continue. More states will pass internal telemedicine parity laws. Industry insiders would continue to advocate for increased coverage and removal of unfavorable service restrictions.
The trend of telemedicine provider mergers will become more prevalent. Hospitals, large healthcare institutions, and even larger telemedicine operators will assume smaller operators and/or consolidate services. This will create a more stable business environment for the fast-growing telemedicine segment.
Care decentralization will become more prevalent. Aside from mergers, hospitals will start to gradually decentralize niche clinical offerings to provide geographic, efficiency, and cost advantages. This setup will be very favorable for health professionals that prefer more flexible working hours.
Patients that prefer virtual home health will increase. This increase in interest will result in the increase in facilities that offer patient-centered treatment solutions.
Proprietary telemedicine hardware is becoming obsolete with the availability of affordable, secure, and more effective software solutions.
Telemedicine for veterans will become more prevalent. In the past year, VA telemedicine had made major strides regulation-wise. Currently, Vas only have access to video-to-home telemedicine services but there are much more telemedicine cases uses that can benefit not only veterans but also their families.
New Medicare policies will improve telemedicine outlook. Three changes in Medicare's payment policy will help expand support on new telemedicine modalities, increase the scope of virtual care, and continues to increase telemedicine's business use case.
Technological innovations will enable more capabilities for diagnosis and treatment. Wearables offer promising prospects for diagnosis, patient monitoring, and self-management.
Continuing Challenges in Telemedicine
Most telemedicine programs will continue to struggle in gaining financial sustainability. Legal policy on reimbursement still poses challenges in telemedicine.
Telemedicine is growing rapidly but volumes remain low. The adoption of telemedicine continues to rise but in the past several years, health care delivery methods drastically changed, diversifying the market and demanding more innovations. Different telemedicine services have different growth and volume rates, thereby requiring more in-depth market research and planning. Studies show that adoption is dependent on the expansion of Medicare coverage.
Medicare's eligibility criteria continue to be restrictive, limiting coverage on many telemedicine use cases. There are four main reimbursement eligibility criteria that Medicare imposes. These include conditions on telemedicine modality (there are limitations on the type of technology), providers (a type of practitioner), patient location, and originating care site. Medicare does not cover direct-to-consumer, home health virtual care, and provider-to-provider education use cases.
Telemedicine waivers and telemedicine expansion benefits increase application but adoption is limited. Next Generation Accountable Care Organizations (ACOs) model expands Medicare benefits allowing for home health virtual care. As of 2017, there are only 44 model participants with less than 1,500 claims.
Tele-Optometry by DigitalOptometrics
DigitalOptometrics has developed and harnessed the advancements in technology in providing better eye care for their patients due to the need for more Optometrists to provide patients with optical exams. Tele-Optometry has developed the solution for this problem to help more patients have convenient access to comprehensive eye exams.
The process begins with the patient providing all the necessary information and medical history, gather patient's eye data through a pre-testing exam, and analyzes the vision by testing the visual refraction that uses high-definition video conferencing technology with remote operated ophthalmic equipment by qualified Ophthalmic Technician. All of the patient's data will be remotely reviewed by a licensed Optometrist, who will refine the corrective lens findings and further review the results of the optical exam, and answer to any questions and queries that the patient may have via video conferencing. After the completion of the exam, the patient will be issued with a new corrective prescription for glasses or contacts or will be referred to a specialist based on the findings of the Optometrist. The whole process will be completed in less than within 30 minutes.
To learn more about the advantages that you can receive from Tele-optometry by DigitalOptometrics, contact us at (877) 506-0002 or email info@Digitaloptometrics.com.
Click Here to schedule a free, no obligations phone call with one of our tele-optometry specialists today!